Marina di Carrara: there's the M/v Djanet!

14 July 2021. It was a day dedicated to the arrival of the new container ship DJANET of Cnan Med, just bought together with the sister ship Cirta. The two ships have the following characteristics: 24 meters wide, 171 meters long and a DWT of 22,883 tons. MDC Terminal inside the Port of Marina di Carrara, with the final delivery of the navy Crest. The event was attended by the representations of the Harbour Authority, the directors of Dario Perioli Group the Managing Director Michele Giromini, the captain of the ship Farid Debbouz.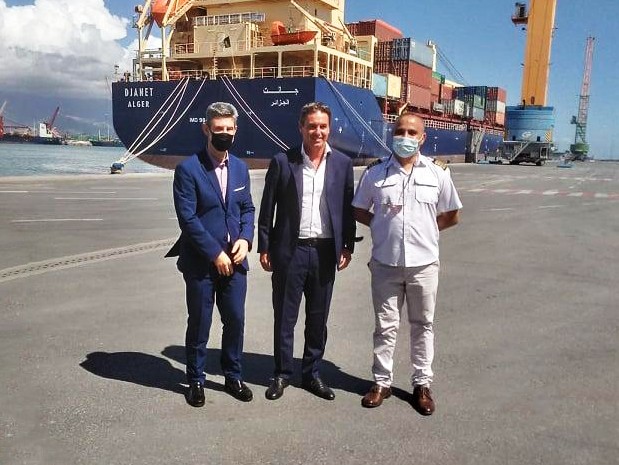 The M/v Djanet will shuttle between Marina di Carrara and Algeria with a weekly trip, sailing to the ports of La Spezia, Genoa, Marseille, Barcelona and Valencia. The container ship destined to export traffic to North Africa, is more efficient and sustainable from the ecological and technological point of view as a new generation.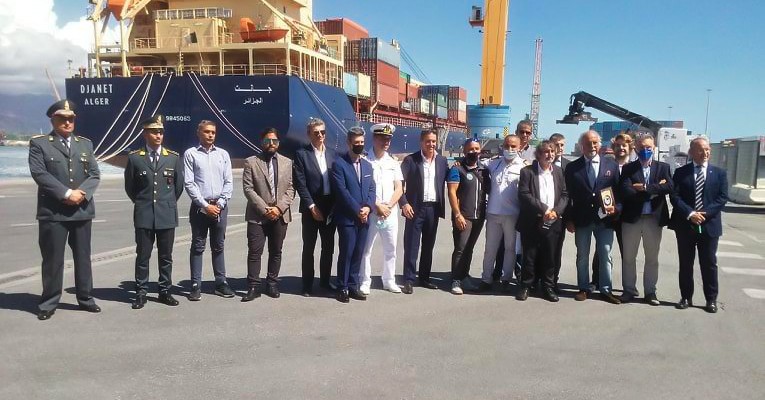 Mdc Terminal in Marina di Carrara represents the heart of relations with Algeria and the entire Mediterranean, the union between land and sea, with the ambition to make the Port of Marina the main reference for all the countries of North Africa and not only. A central objective to expand and grow the wealth of the territory. With this we welcome the new ship Djanet.